for IFAs and Wealth Managers
Plug and play MI for your practice
Have confidence in your data quality, your metrics and your business. Growth powered by Woven.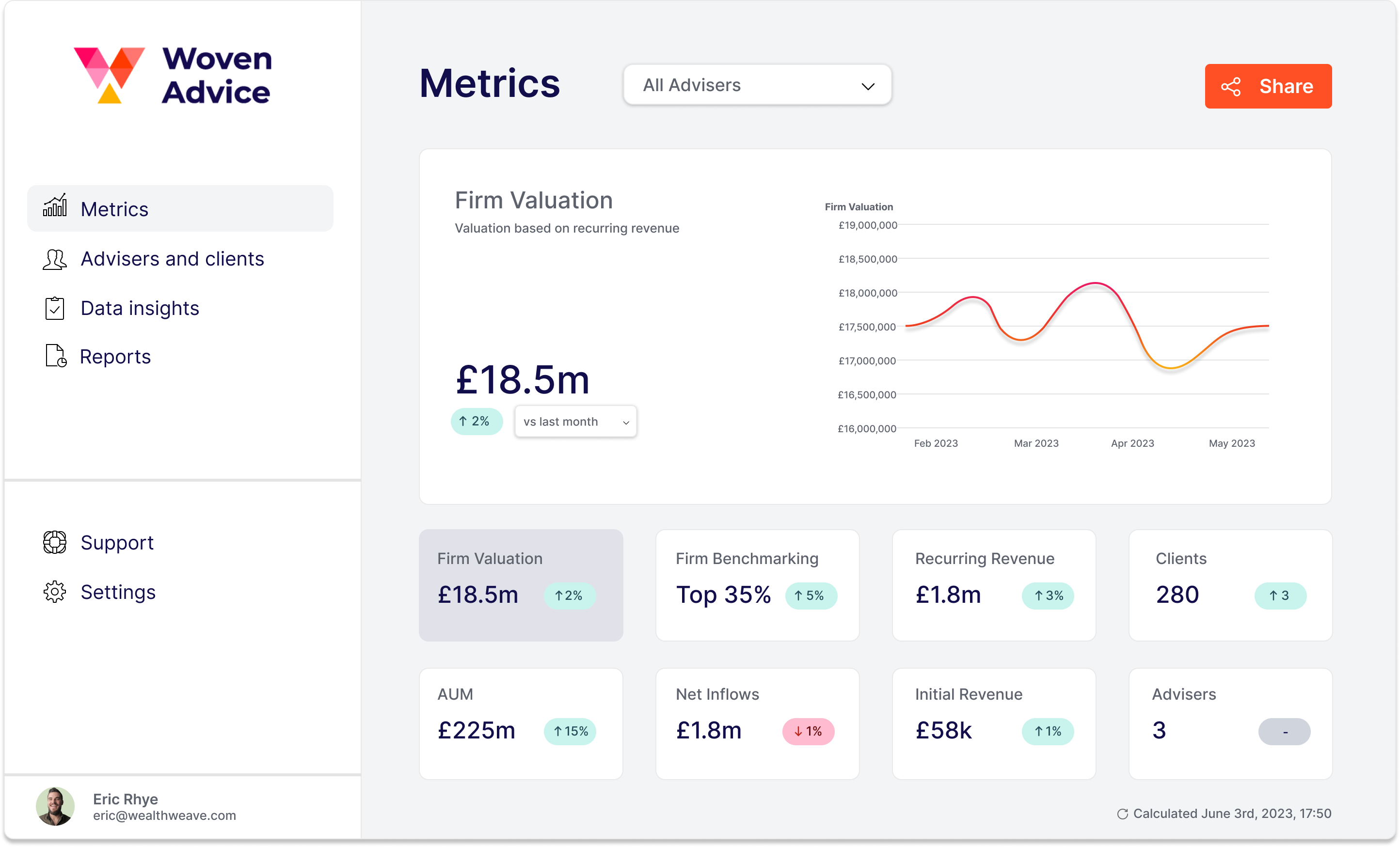 Know your numbers
All your data in a single powerful dashboard
Make better business decisions, save money and maximise profits.
Management information is essential to the modern business to help your business reach its goals.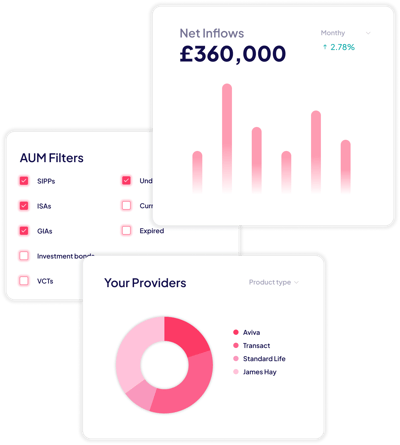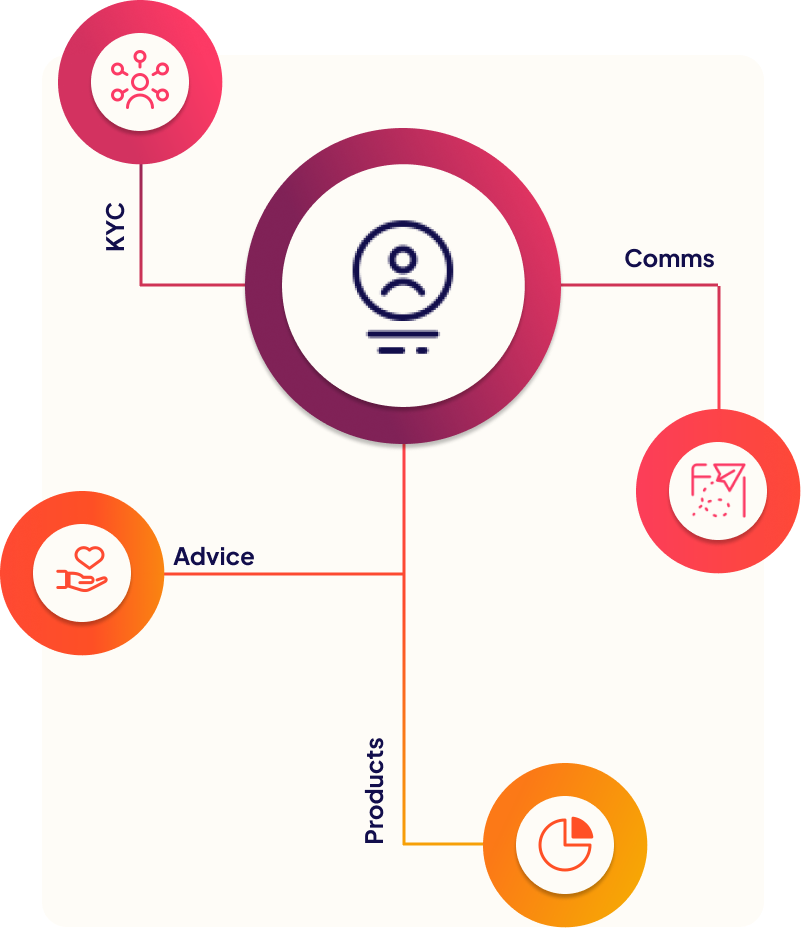 your data tells a story
Consumer duty at a click
Consumer duty requires data, reports and more data. We're the first solution, born out of the need to access data and report on it, that hits the spot and gets to further with your duty.
Use our management information to power accurate, informative board reports tracking key information to prove your consumer duty and regulatory requirements.
2-way Integrations
Weave your data together from the data sources that matter
Sick of integrations that don't really work or leave you worse off than you started?
We're committed to lifting the game of the industry. If your software provider is not keeping up, talk to us about how you can leverage our data management platform to become more efficient, saving time and money.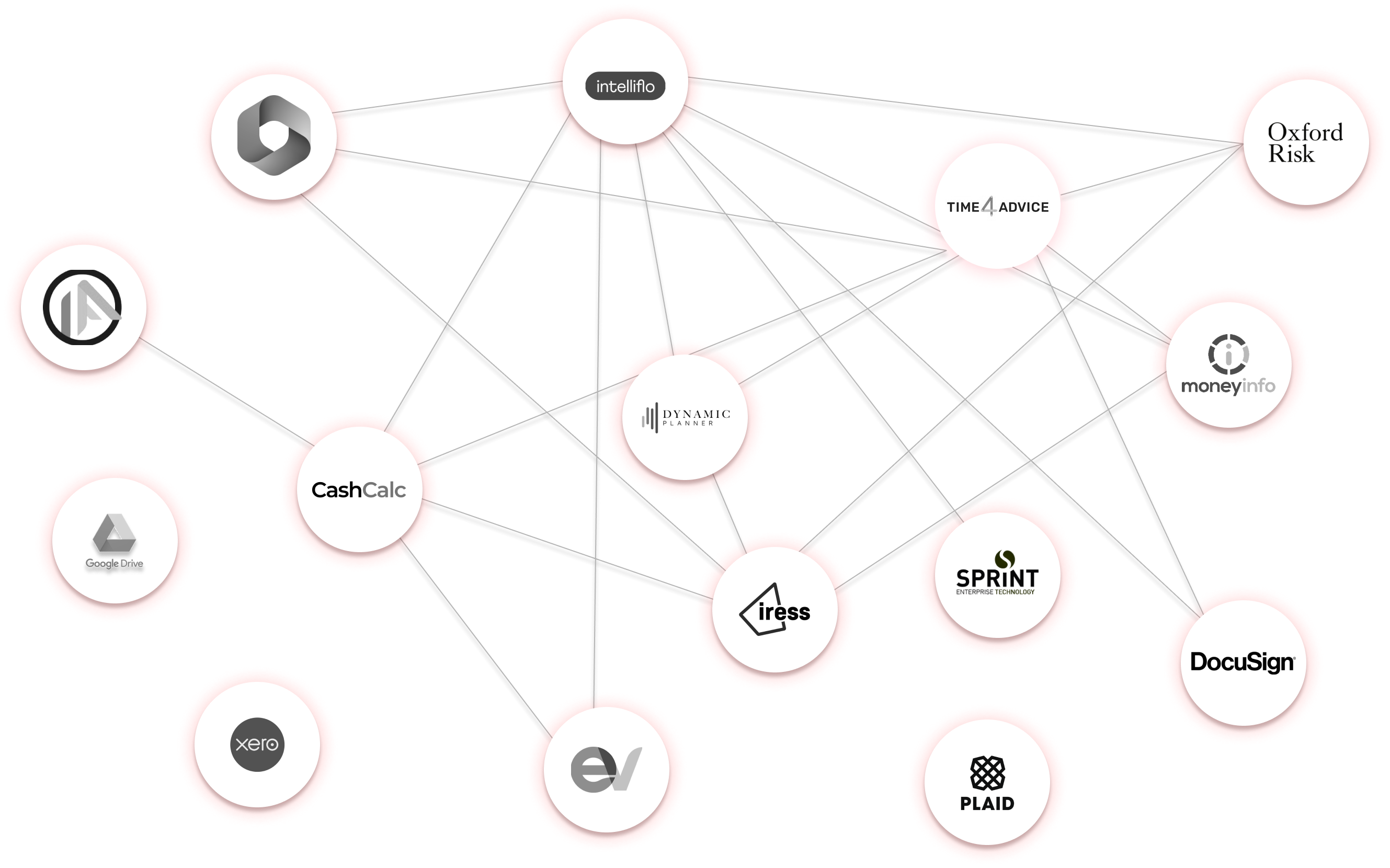 Your Decisions, Data Driven
We put you in control of your data, and power you to succeed with fully informed business decisions.
Integrate
Integrate your Back-office system with Woven Advice to sort, cleanse and structure your firm's data.
Aggregate
Aggregate all your data in one place to enhance your records and provide better advice.
Analyse
Use aggregated data to explore insights and recommendations to supercharge your practice.
What's your IFA practice worth?
Looking to sell your business?
Try our valuation calculator to find out the value of your business and get acquisition ready.
Recent Blog Posts
Check out our recent posts
Want to give it a try?
Find out if Woven Advice is a good fit for your firm